Savvy N Sassy is one my regular sites I love to visit for all things scrap related. They have a great ribbon kit site as I have mentioned before. The kits are super cute and a fabulous price. So be sure to check out their ribbons and other great scrap goodies
here
.
They are also having a Design Team call. Which means they are looking for a new team. This is different than the monthly gig I have won(see below for that news!!). This is a 6 month commitment to work with their products and hang out at their site. Which is super easy cause I do that anyway! They have a regular call going, and they also have a fun contest to choose one of the Design Team members. Each week we get a new challenge to complete. The first week was to do a page using a sketch and a specific quote. Here is my take on that challenge: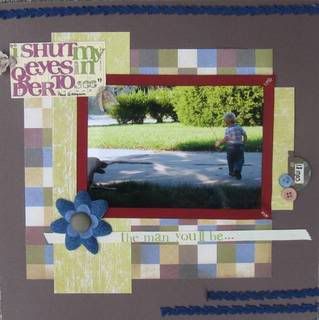 After the first round, I am in 5th place out of 10. Whew. It's fun, but it reminds me of Dancing with the Stars. I know why the dances get better and harder each time! If you want to win, you push yourself more. It's a kind of contest I have not participated in before and I am really enjoying it! There will be 6 challenges. The second one was to create a card 9 inches tall and 4 inches wide and blog about it. So here is my card. This was a very fun card for me to do. I had to include chipboard, which is the brown scroll, and 2 kinds of ribbon. I made the flower out of ribbon and used some lace ribbon at the bottom of the card.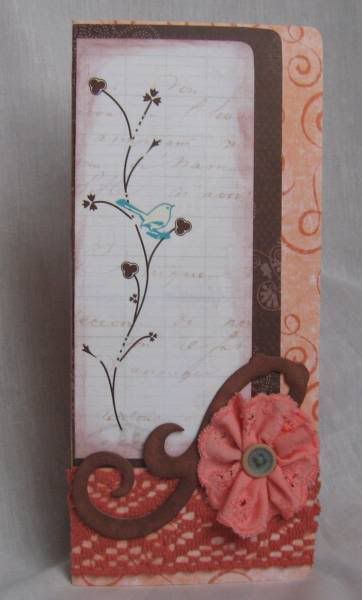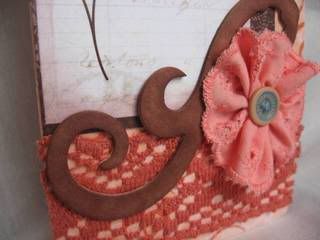 My special touch on this card was using a thick double sided piece of paper, so the inside has a pretty pink/mauve color to it. It gives it a richer finished look I think. I also added a little blue rubon to the button.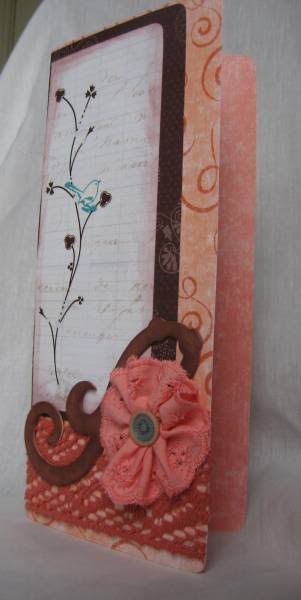 Here is a mini album I did for
their
Guest Design spot. This little baby won me the December Guest Designer spot! So I will get some great ribbon to play with this month. For the challenge I had to create a mini album and use a transparency. The transparency is the clear Hambly (a scrap product brand) overlay for the cover. I love this project and I enjoyed not using all traditional holiday colors.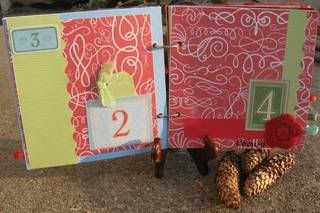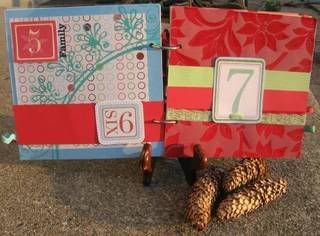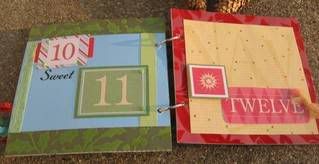 I have been experimenting with the sizes of my photos. I like them kind of big, but not too big. And I seem to not have that size available on photobucket. hm... any thoughts? Are these pictures too small? What do you think? I know bigger pictures can take longer to load. I just never know what I like best.