Well everyone!! Thanks so much for entering my first blog design giveaway!! I have chosen a random winner from all the entries. But because you all contributed to spreading the word, and offered wonderful words of encouragement about my degree...I have to give back!
So today, everyone wins!!
First,
our super lucky winner of the Darn Cute Package is none other than
Debra
, of
Easily Distracted Debra.
Congrats to Debra!!!
Email me and we can discuss your blog and how to make it even cuter. (becca henrie @ gmail .com) Debra is getting a new custom header, a matching button, and fun little signature she can put in her blog posts and emails!! Lucky lady!
Second,
So many of you want help with your blogs, and I would love to work with each one of you! I can't do it all for free, but I can give you a great deal as a thank you for playing along. So, anyone who purchases any of my blog services gets
$5 off between now and June 22nd
! If you pop over and
look at my prices
, thats a great discount! I'm offering the discount for a full month, because I'm hoping you all contact me and I have to give myself time to make each of your blogs super cute!
Third,
we all blog right? I know you all probably spend lots of quality time reading and posting on blogs-I sure do! Its us bloggers who have really made the online community feel like home.
So if you dont have time to buy some custom blog goodness, thats ok, I totally understand! How about this cute button for your blog instead? Go ahead, grab it, use it, pass it along!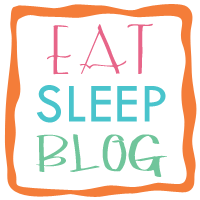 check out
smilebooks