my locker in high school! I love adding new things, changing the theme with my mood, and writing whatever I feel like. Today I added a playlist. This was so fun. And as a tribute to the ole nostalgic school days, I included a NKOTB song, cause really, weren't they the best?? Honestly. Go over to my playlist, click on the song, and rock out, I wont tell. Just know I am rockin here with ya! The songs I picked have some significance. Life is A Highway is the henrie family theme song. The kids love it cause its from CARS, and I love it cause its Rascall Flatts, and Erick loves it cause I say he does. Its going to be part of scrappy page one of these days with the following pics from a recent road trip. The others have their stories too. And some are just cool!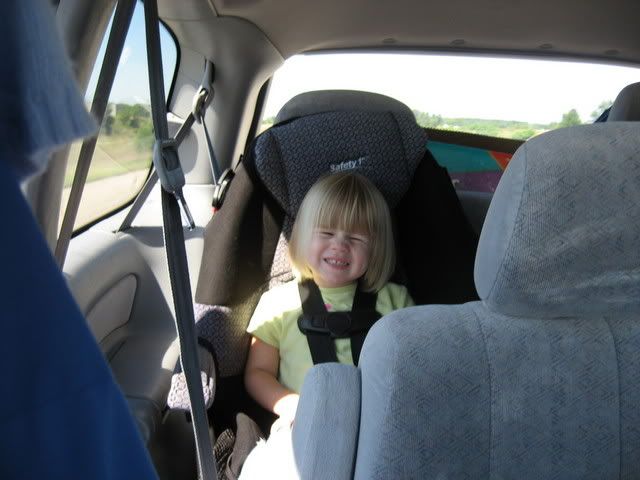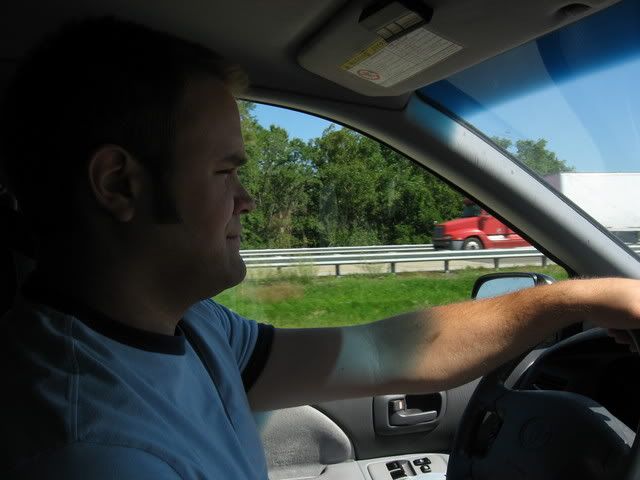 Isn't Erick the most handsome?
Well, I LOVE the Fall, I love back to school season - cant wait to actually have kids who are in school! My birthday is Friday and I am feeling it! The kids are already excited. This morning Jed climbed up into bed next to Erick and whispered... "Daddy, I don't know what to get mommy for her birthday, maybe a movie and some other stuff." It was cute to hear his little whispers, already planning for me. What a cutie. Of course the very first thing he said was, "Mom, I dreamed about breakfast"!!!! I thought that was too funny! hint hint, someone is hungry.
Anyway, enjoy my playlist, I am. Enjoy my slideshow, I am. Enjoy my blog, I am. Thanks for visiting, and thanks to the lurkers and those who leave me comments! The playlist needs some tweaking. I realize it doesn't quite fit in the window there, so its hard to scroll through the list... hm.. off to mess with it! Happy Wednesday.