I don't have enough going on...
During the summer I started to plan out this Fall season. I wanted to be able to scrapbook regularly despite my school schedule and all my family duties. I had applied for a spot over at a fun blog called
ScrapFIT
. They really appealed to me because of their fun challenges and their cute workout themes... I was in the middle of getting physically fit myself.
Well, I didn't get a spot on that team
(nor did I get physically fit like I intended)
which I was ok with... there are always so many scrappers and only a few spots. I feel like it all works out. Anyway, I was so excited this past week when an email in my inbox showed up with an invitation to be on their team! They had a spot opened up and thought of me!! How special that made me feel. Its another blog where I have to do one project a month, which is totally perfect for me. So I have a fun little list of all these challenges I can plan for and get to work on this Fall. So lots more inspiration coming your way. And, I think with this fun development, its the added push for me to actually get back to work on getting FIT... wish me luck!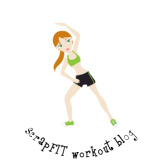 Im digging out my running shoes!
stay tuned!